CAMPBELL RIVER, B.C. – The Member of Parliament for the North Island-Powell River riding, Rachel Blaney, wants to protect seniors.
Blaney serves as the NDP's critic for seniors' issues.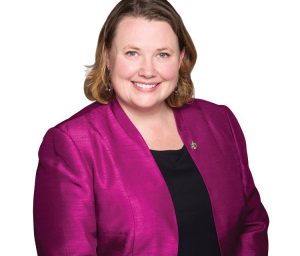 During the most recent sitting of the legislature before the Canada Day weekend, Blaney said she had the chance to discuss the Guaranteed Income Supplement (GIS) for seniors with government officials.
"One of the things that we've heard the current government claiming is that they're going to make the payments automatic for seniors that are low-income," she said.
"Unfortunately, what we heard in that conversation is that people who will be put in automatically for the GIS are people who have been paying into CPP for 40 years. Well this is simply not going to make a change for a lot of vulnerable seniors across Canada."
She said that there are still too many seniors still living in poverty when they can't access the GIS.
"It means those people are going to be suffering the most," she said.
Blaney noted that the recent BC Seniors Poverty Report Card found that currently, one in ten seniors are still "significantly poor".
"I'm going to continue the work that I'm doing," Blaney said.
"I'll be asking the government to open up automatic enrollment and have it for those who are doing their taxes and show that they're low-income. We want to make sure people are getting the money that they need."
She added that the most vulnerable seniors tend to be single women.
"Many women who are in that (seniors) age range stayed at home, didn't work outside of the home and didn't pay into CPP," she said.
"Those are the most vulnerable and those are the ones that will not be automatically enrolled in the system. We're going to work on changing that."