POWELL RIVER, B.C.- It's a special time of year for the Powell River Regional District (PRRD).
The RD celebrated its 50th anniversary on Tuesday, December 19th.
Board Chair Patrick Brabazon has been with the Regional District for 16 years. He said it's been quite the journey, with many accomplishments over the years.
"We have a lot of initiatives on public safety," he said.
"We have a community wildfire protection plan, and a big, new garbage and recycle program underway."
He noted that the provincial government has provided the PRRD with a $6 million grant to build a state-of-the-art re-use and recycle centre in Powell River.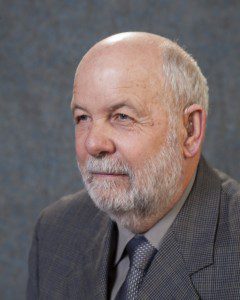 "We have greatly expanded the parks system. We have a trails plan and we're moving forward on that for public recreation," he said.
"I think things are really moving now."
Going forward, the Powell River Regional District is expecting to see a name change to the Qathet Regional District.
Brabazon said that changing the name would better represent the entire region they serve. He thinks it will also help with reconciliation efforts with First Nations. The name change has been moved forward to the provincial government.
"Senior governments move very slowly," said Brabazon.
"The last I heard was that the matter will be considered by the powers that be, in January."
Until that time, the RD will continue to operate under the name of Powell River Regional District.
"I think the work we have started on, parks, recreation, garbage and public safety, those initiatives are going to consume a lot of our efforts in 2018," he said.
"I think that's where local government belongs."
Brabazon said he is excited to continue to serve the region. This is his fourth year in a row serving as Chair of the Regional District Board.