Upcoming Events
Events List Navigation
February 2018
Every weekday at approximately 4:20pm 95.7 Coast FM features the Top Shelf Feeds /SPCA Pet of the Week. Tara from the local SPCA brings an adoptable animal to the studio and chats with Bobby about it!! Whether it be a cat or dog, kitten or puppy, reptile or rodent – the Powell River SPCA has something for you!!!
Find out more »
United Church Holds a Spaghetti dinner every Monday $3 per person, $7 - Family. 4:30pm - 6pm Spaghetti, Meat or Veggie Sauce, Salad, Garlic Bread, Coffee, Tea, Juice & Cookies
Find out more »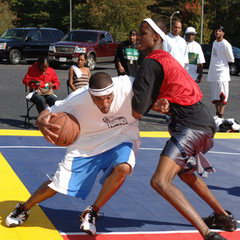 We've recently started our non-profit organization, Sober Sports, in Powell River. It receives support from Sunshine Coast Health Centre. We offer drop-in recovery-friendly/supportive activities for the community. Right now we've started ball hockey at the Christian School on Monday nights from 6-7 PM. Drop in is $3. All skill levels welcome. No registration required. All gear provided. Just come have fun!
Find out more »
BINGO @ LANG BAY HALL February 20th Doors open at 6:30 GAMES at 7pm Concession, Come early for dinner, 50/50, Lots of High Value Prizes Proceeds to Lang Bay Hall upgrades.
Find out more »
February 22 ND – Thursday 7 pm at Brooks Library 4X4 enthusiasts – are you interested in having a group or club?? Everyone welcome, even if you do not have a 4x4, but just love the sport .Send questions or comments to www.weekendwheeling.com
Find out more »
Soup Kitchen St. Joseph's Hall hosts a Soup Kitchen 12 - 1pm every FRIDAY The hall is adjacent to Assumption Church on Glacier.
Find out more »
The Coldest Night of The Year is a fantastically fun, family-friendly walk-a-thon that raises money for the hungry, homeless and hurting. The Salvation Army Powell River Kerrin Fraser, Event Coordinator Phone: 604-485-6067 Web: salvationarmypr.ca February 24,
Find out more »
The 20-18 Powell River Wedding Expo is Sunday February 25th from 11 to 4 at the Powell River Town Centre Hotel. Talk to experts in hair, makeup, skin care, photography, catering, dance and more – they'll make your wedding planning easy! There will also be a photo booth, a wedding singer, and the first 25 brides get a swag bag of goodies! It all happens at the Powell River Town Centre Hotel. Sponsored by Rodan & Fields Independent Consultant, Salon…
Find out more »
Soup Kitchen at St. Joseph's Hall hosts a Soup Kitchen Noon - 1pm every FRIDAY. The hall is adjacent to Assumption Church on Glacier
Find out more »
March 2018
KIWANIS CLUB OF POWELL RIVER Are looking for Book Donations for future book sales = Next one is MARCH 3rd They will be rejected if they are Musty, Dusty, Falling apart written in, underlined or highlighted.. We are accepting: BC, & Canada, Canadian |Author's, Children's, Comedy, Newer Cook Books, Fiction, First Nation, Gardening, Large and Larger Print, Harlequin, Non-Fiction, Puzzles, Romance, Sail/Boating, Space,/Airplane, Pocket books on (Birds, flowers, mushrooms) War, Western and Pets: (dogs, cats, horses.) CD'S, DVD'S PLEASE NO…
Find out more »
+ Export Events