COMOX, B.C- Canada's aerobatic team has arrived on Vancouver Island.
The Canadian Forces Snowbirds are back at 19 Wing Comox for their 2018 spring training, and they'll be joined this year by the CF-18 demo team. The Snowbirds arrived yesterday and will be training until April 25.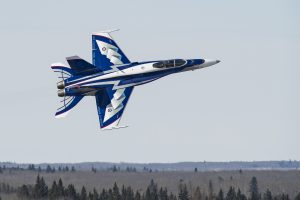 The newly-painted CF-18 demo jet is on the way and is expected to arrive tomorrow. It'll be piloted by Comox-born Stefan Porteous. He was named the demo pilot late in 2017.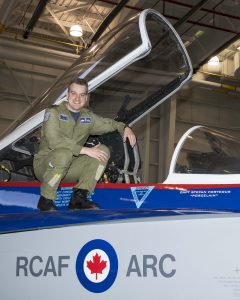 The training practice schedule will be weather dependent, though there two per day. Schedules for the training will not be released this year. Onlookers will be able to view the flights from Air Force Beach, as well as around the Valley.
The team's performance schedule will begin on May 5 in North Carolina, and end on October 14 in Texas. They will be performing at Canadian airshows during that time.