VANCOUVER ISLAND, B.C- A man who was reported missing last week is accusing the media of what he calls "on-going lies".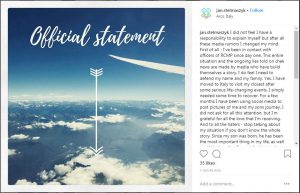 RELATED: Police search for father and son
Jan Stelmaszyk, reported missing by the Port Alberni RCMP last week, along with his son Matt Bartnick, has been updating his Instagram account since Friday.
The RCMP issued a news release on July 5th just before 9:00 a.m, asking for the public's assistance in finding Stelmaszyk and his three-year-old son.
In the release, the police said Stelmaszyk and his son were thought to be camping somewhere in the Victoria area, and that family had not heard from them in four days.
The missing persons report went out on Thursday, and by Friday Stelmaszyk's Instagram account was updated with a post that said he and his son were in Italy, with the hashtag "#fakenews".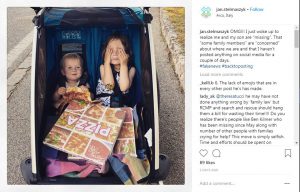 On Friday, the RCMP issued another statement saying that the investigation was "progressing well", however it could not be concluded until they spoke directly with the individual and "ensure all is well".
Despite the RCMP's statement,  Stelmaszyk's latest Instagram post said he had spoken to them.
"First of all – I've been in contact with officers of RCMP since day one," read the post.  
"This entire situation and the ongoing lies told on chek news are made by media who have build themselves a story. I do feel I need to defend my name and my family."
The post went on to say that Stelmaszyk had moved to Italy to be around his "closest" after some life-changing events.
Neither Stelmaszyk nor the Port Alberni police were available for comment as of this publication.