POWELL RIVER, B.C. – Audiences are in for a treat next month.
The 17th annual Powell River Film Festival takes place February 12th to 18th, presented by the Friends of Film Society Powell River.
All screenings will take place at the Patricia Theatre, except for the opening ceremonies on February 12th, which will take place above the Powell River Library.
More than ten films will be featured at the event. Projects from around the world, the country and right in Powell River are on tap.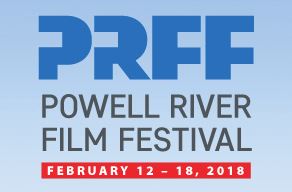 The festival is very interactive. Last year, more than 3200 seats were filled. Audience members will have the chance to talk with filmmakers and ask any questions about their favourite films.
One of this year's highlights is Kayak to Klemtu, which stars Ta'Kaiya Blaney and Evan Adams from the Tla'amin Nation.
Kayak to Klemtu will be played on Saturday, February 17th and Sunday, February 18th.
It tells the story of 14 year old Ella, who dreams of traveling the length of the Inside Passage by kayak, along the shores of the Great Bear Rainforest.
Her ultimate goal is to protest a proposed pipeline that would see oil tanker traffic run through her beloved homeland waters.
Adding to the drama, Ella must bring her dysfunctional family along with her.
Organizers are looking for volunteers to help at the festival. Volunteer opportunities include ushering, driving guests, and taking tickets.
For more details on the festival, as well as a full schedule of films, visit the event's official website.