The qathet Regional District is developing a Parks and Trails Strategy to guide the future direction for parks and trails owned and operated by the qRD.
Parks and trails are a vital asset to our community, providing valuable recreation opportunities that support the health and wellness of our citizens. They ensure the public has access to all that nature has to offer while also protecting those resources for future generations.
The final Strategy will present a comprehensive inventory of our current parks and trails; identify key issues, challenges and opportunities; establish goals; and highlight actions that reflect the community's desires and aspirations for our parks and trails. This Strategy will be used to identify priorities, guide decision-making and operations, and allocate resources over the next ten years.
Project Timeline
This project will run until May 2023 when the Parks & Trails Strategy will be finalized. We will conduct two rounds of engagement during this project to determine the community's vision and values for parks and trails in the region and to provide feedback on the draft plan.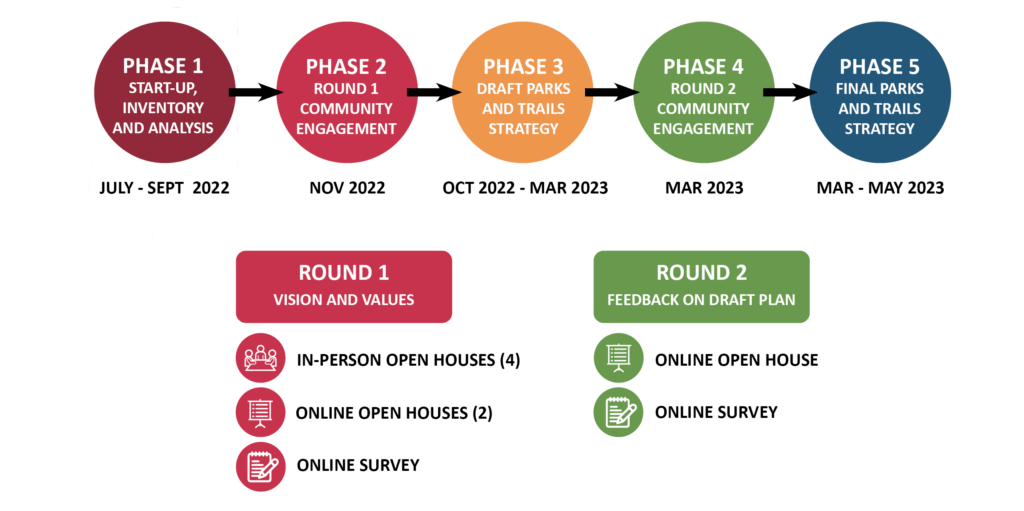 How You Can Get Involved
You are invited to attend one of our upcoming open houses and complete an online survey to share your ideas for parks and trails in the qathet region.
What do you value about the regional district's parks, open spaces and trail systems? Are there things we are currently doing well? Do you have ideas for how we could improve our parks, trails & amenities?
We want to hear from you!
Feedback gathered from the public through the open houses and survey will be used to help guide the future direction for parks and trails in the qathet Regional District.
Please see our schedule of events below to see how you can get involved with the Parks and Trails Strategy.
In-Person Open Houses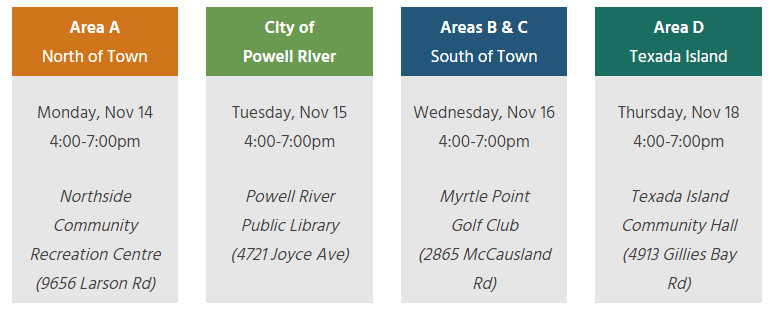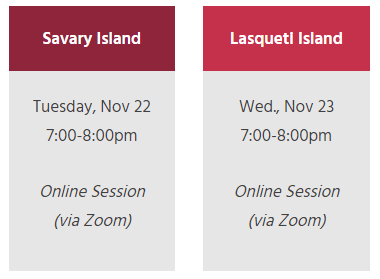 To sign up for one of our open houses, visit our webpage: www.qathet.ca/current_project/parks-trails-strategy/
Online Survey
The online survey will be available from November 14-30, 2022. Paper copies will be available upon request. Please contact the Planning Department at [email protected] or 604-485-2260 ext. 405 to request your copy.
Visit our website for more details and to sign up for regular project updates: www.qathet.ca/current_project/parks-trails-strategy/
Learn More
To learn more about our existing Regional parks, campgrounds, beach accesses, and other recreation services, click here.
Past Park & Trail Plans
(Graphics provided by qathet Regional District and Lees & Associates)
---


Website: www.qathet.ca
---