qathet Regional District is responsible for long term planning and management of solid
waste for the entire region as mandated by the Local Government Act. As outlined in our
Solid Waste Management Plan (SWMP), "Working Towards Zero Waste" is the philosophy held by qathet Regional District that informs its initiatives and programs.
Resource Recovery Centre
The Resource Recovery Centre (RRC) project will encourage waste reduction and diversion of materials from the waste stream by providing a one-stop-drop recycling depot and transfer station. The site will also feature our region's Ocean Plastic Depot, a free store and an education centre. Design of this innovative facility is complete and the project has entered its final phase – construction.
The RRC is being constructed on a newly remediated site located across from the Willingdon Beach campground. The site used to be home to an open pit burner incinerator in operation from the 1970s until 1994. View the projects' progress through video and aerial photos on the qathet Regional District's website. The facility is anticipated to open to the public in the summer of 2024.
Community Wood Smoke Reduction Program
The Community Wood Smoke Reduction Program has returned for 2023. The Community Wood Smoke Reduction Program provides rebates to eligible residents who remove a non-EPA certified wood-burning appliance used for home heating and replace it with a cleaner
heating option.

The program is funded through the BC Lung Association and qathet
Regional District to reduce particulate matter in the atmosphere and improve air quality.
Qualified applicants can receive between $400-$2000 in rebates for replacing inefficient wood stoves with new, cleaner burning models, pellet stoves, electric inserts, and heat pumps. New to the 2023 program is a decommissioning rebate of $300 to decommission an old wood stove without an exchange. Learn more or apply today through the qathet Regional District website.
Recycling Updates
qathet Regional District operates seven residential recycling depots in the region, as well as the Texada Island Transfer Station. The City of Powell River provides bi-weekly curbside recycling collection. To learn more about the recycling programs offered within the qathet Regional District, please visit the qathet Regional District website. Recycle BC, the non-profit that partially funds the qathet Regional District's depot recycling and the City of Powell River's curbside collection program, has made some changes. Now residents can mix plastics bags and overwrap with other flexible plastic packaging (i.e., chip bags) into the Flexible Plastics collection available at recycling depots.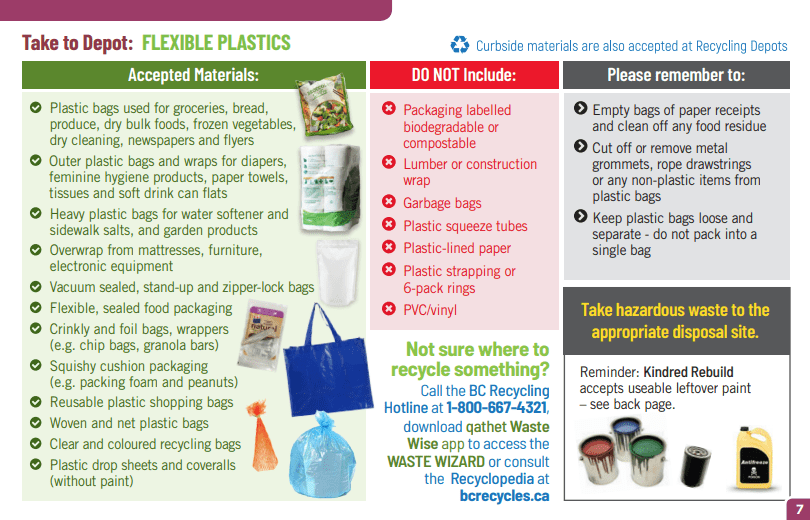 This new Flexible Plastics collection is being recycled into pellets that can be made into
new plastic products. Squishy cushion packaging is a newly accepted material that can also
be added to this category. Recycle BC has also added certain single use packaging items to
their list of accepted materials. These include plastic (non-compostable) utensils and
disposable cups, bowls and plates, be they paper, plastic or foam. For a full list of
accepted materials, visit Recycle BC.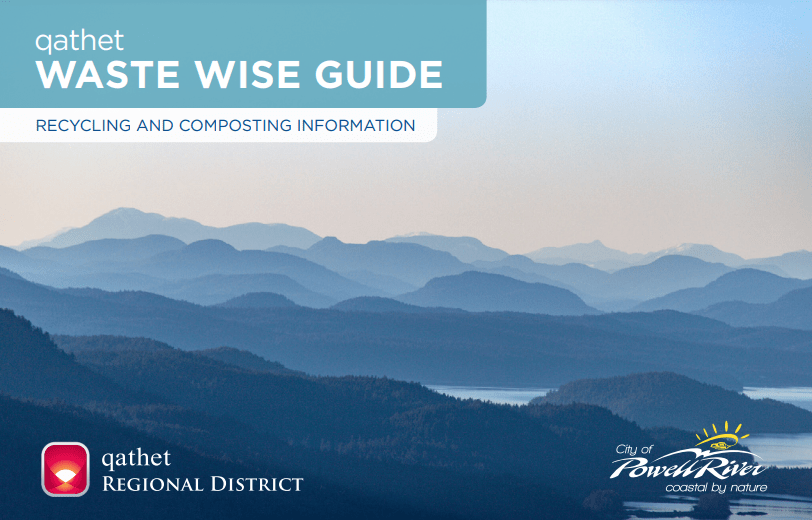 Confused about recycling? Download the newly updated Waste Wise Guide – a digital resource for local recycling and composting or search for your item in the Waste Wizard.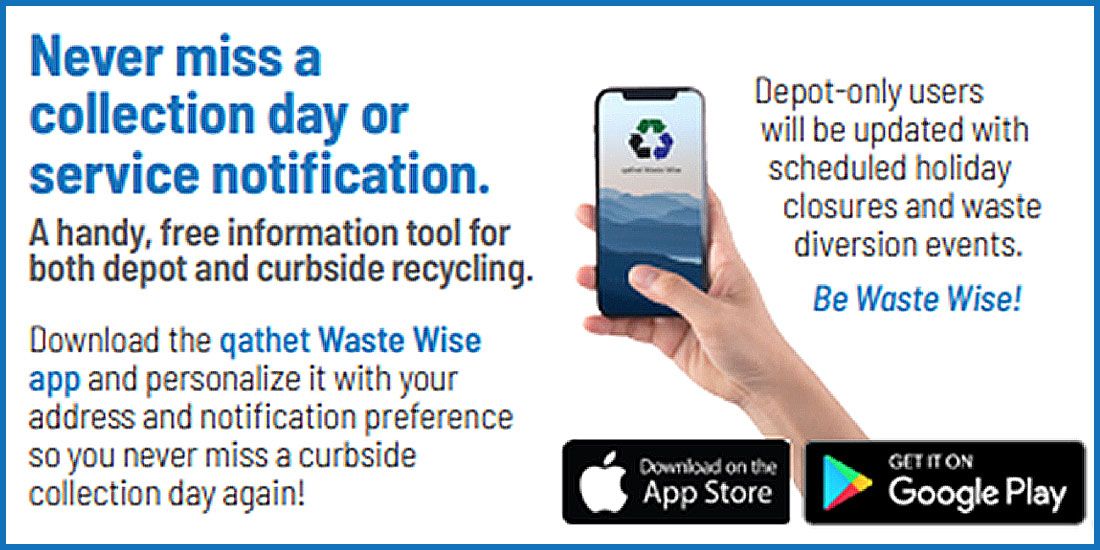 Never miss garbage or recycling curbside pick up day again by downloading the qathet Waste Wise app.
---


Website: www.qathet.ca
---